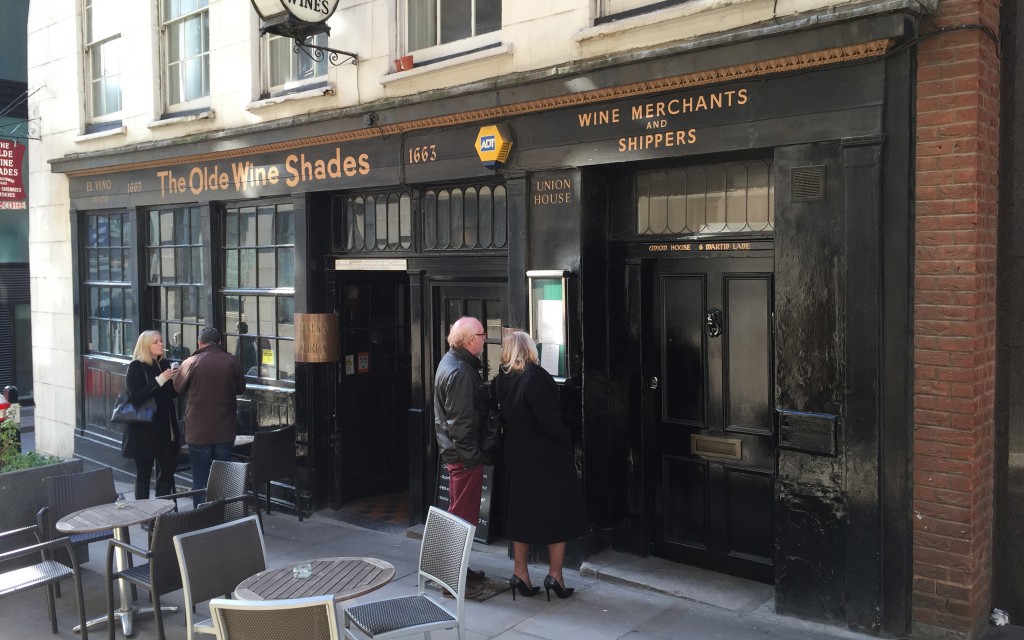 The Olde Wine Shades Restoration and Redecoration
Davy's Wine bar on London's Martin Lane is a 3 storey building with a long and remarkable history. Built in 1663 as a merchants house (complete with smugglers tunnel thought to lead directly from the cellar to the Thames) the building survived the great fire of 1666, which began in the nearby Pudding Lane. During the Second World War the building sustained bomb damage (which destroyed a neighbouring building) and has since then seen a number of restorations and a significant rear infill extension. We know The Olde Wine Shades is recorded as the oldest pub in the city of London – so is rather special.
The pub element of the building will be going through a thorough restoration and redecoration, with plans to restore the cellar as a bar with seating and incorporate a full restaurant style kitchen.
The journey begins soon…