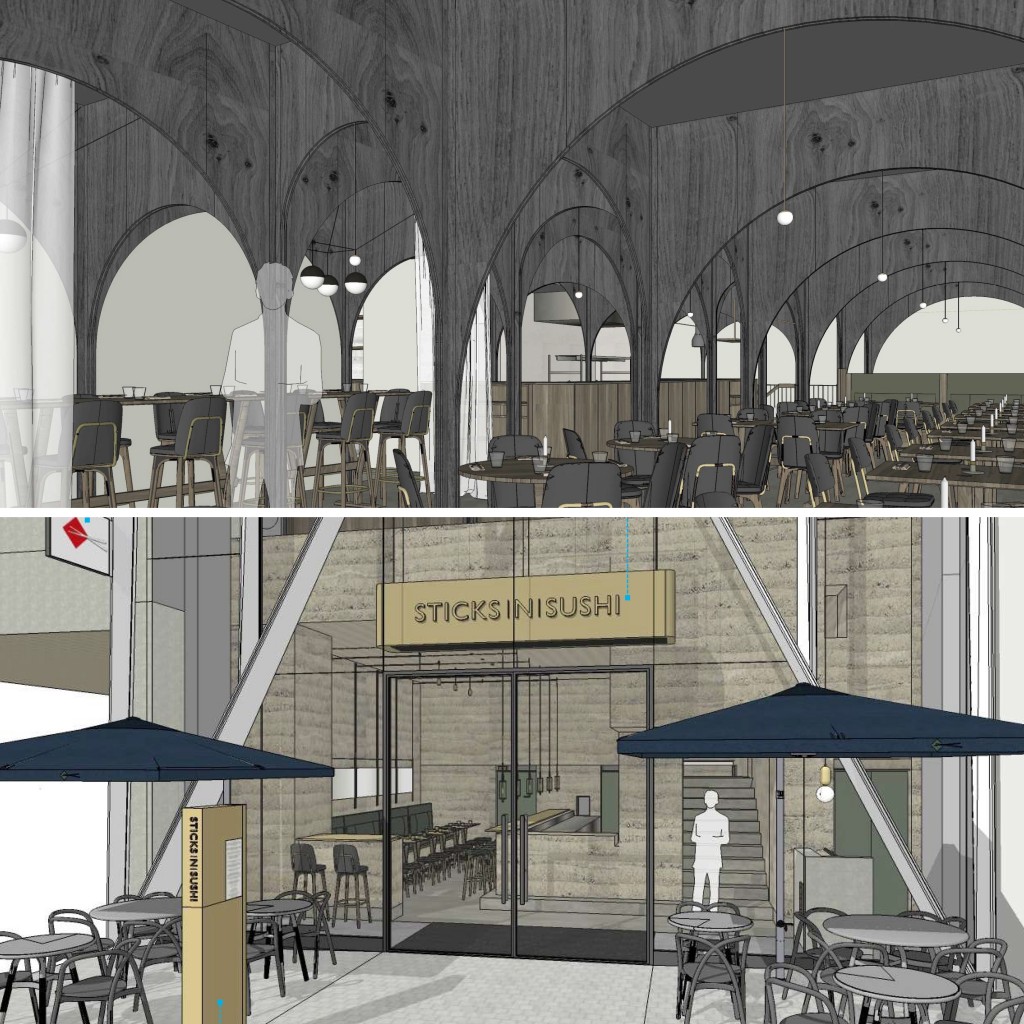 Sticks' n Sushi's concept for Nova, Victoria
The House on a Rock
Hygge   –   Wabi-Sabi: The modest, quiet calm of these Danish and Japanese aesthetics combined will create a modern sanctuary seemingly bedded into rock. The concept marks an interesting evolution on modernist design; combining hard materials like textured concrete, rammed earth, and stained ply with the warmth of walnut, leather, and linen to give comfort whilst being transported to a retreat from the hubbub of central London.
As with previous Sticks' n Sushi restaurants this has been given a custom approach in every detail, making this unique to their other offers…. Something to seek out for the commuters, shoppers, tourists, and those already fans of Sticks' n Sushi's highly regarded food.
The Sticks unit is due to start on site Easter within the new Nova development within London's Victoria, catering to those already drawn to the area for tourism and retail attractions.