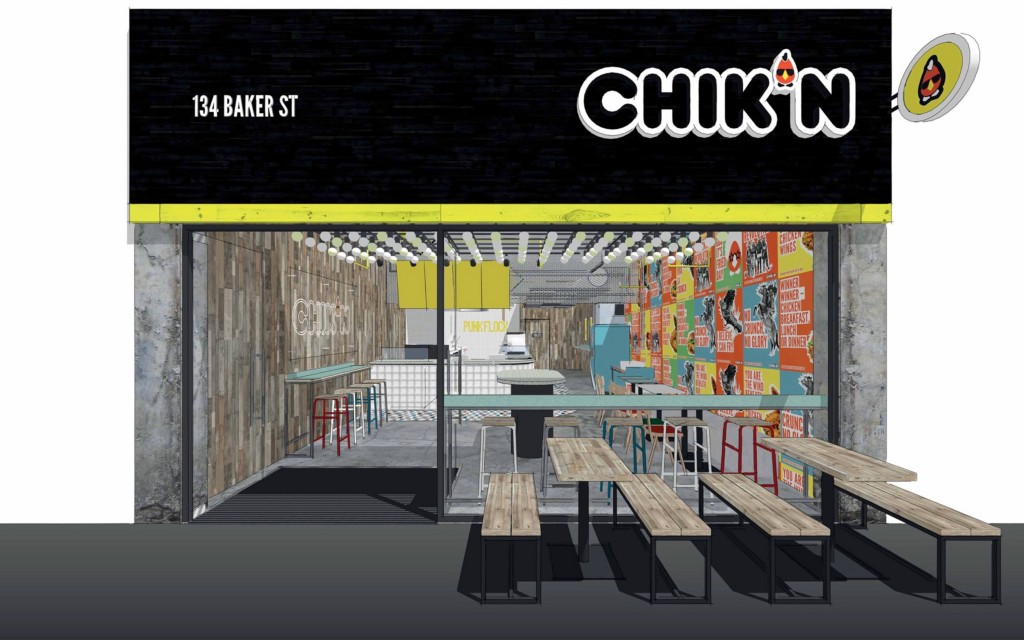 New brand CHIK'N on site at Baker Street
Following from the success of Chick 'n' Sours comes CHIK'N.
We are pleased to be working with CHIK'N who are providing a new roll out of sustainable, ethical, free range, fast casual fried chicken sandwich restaurants. Not only can you expect quality ingredients (e.g artisan buns, daily deliveries of veggies and buttermilk brined on site), CHIK'N will also be using healthier cooking methods (e.g. rapeseed oil and pressure fryers).
The pilot CHIK'N is on site now at Baker Street. The unit is ideally located close to the corner of Marylebone Rd across from Baker Street station, in a busy residential & commuter area. The retail trading area will be at ground floor level, with a basement prep kitchen. CHIK'N is aiming to celebrate its first opening on 6th July 2017……to coincide with World Fried Chicken Day.