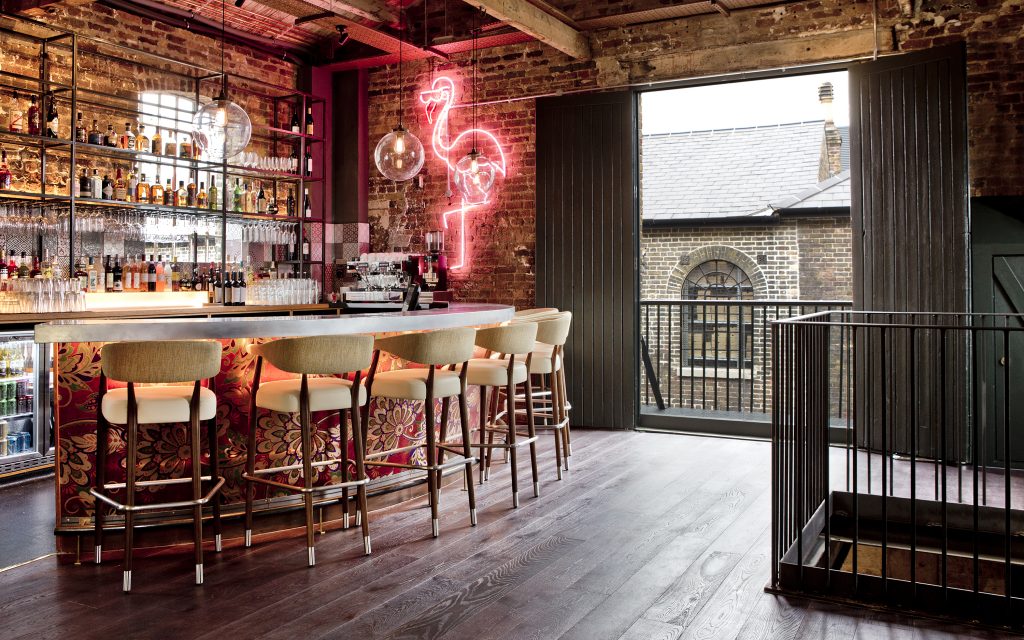 Gabeto, Camden Stables Market
The cocktail bar & restaurant known previously as The Cuban, situated in the Stables Market area of Camden has undergone a rejuvenating refurbishment to become an exciting new destination, with a new look, name and menu it is hoped they can draw in the young professionals working in the local area and the vast tourism footfall visiting Camden each weekend.
The focus is on interior decoration and furnishing with the use of neon feature lighting, softened with foliage and bespoke furniture, all with a colourful and tactile mixture of materials. The remaining listed features of the original horse stables c 1855-1870 have been restored, including external entrance elevations, ground and first floor brick walls and an iron & brick jack-arch ceiling on the ground floor. The existing timber floor was removed and replaced, ensuring the cobbled floor underneath is retained for future enjoyment.